Construction Management Careers: Top 5 Construction Manager Job & Career Paths
Construction Management Careers: Top 5 Construction Manager Job & Career Paths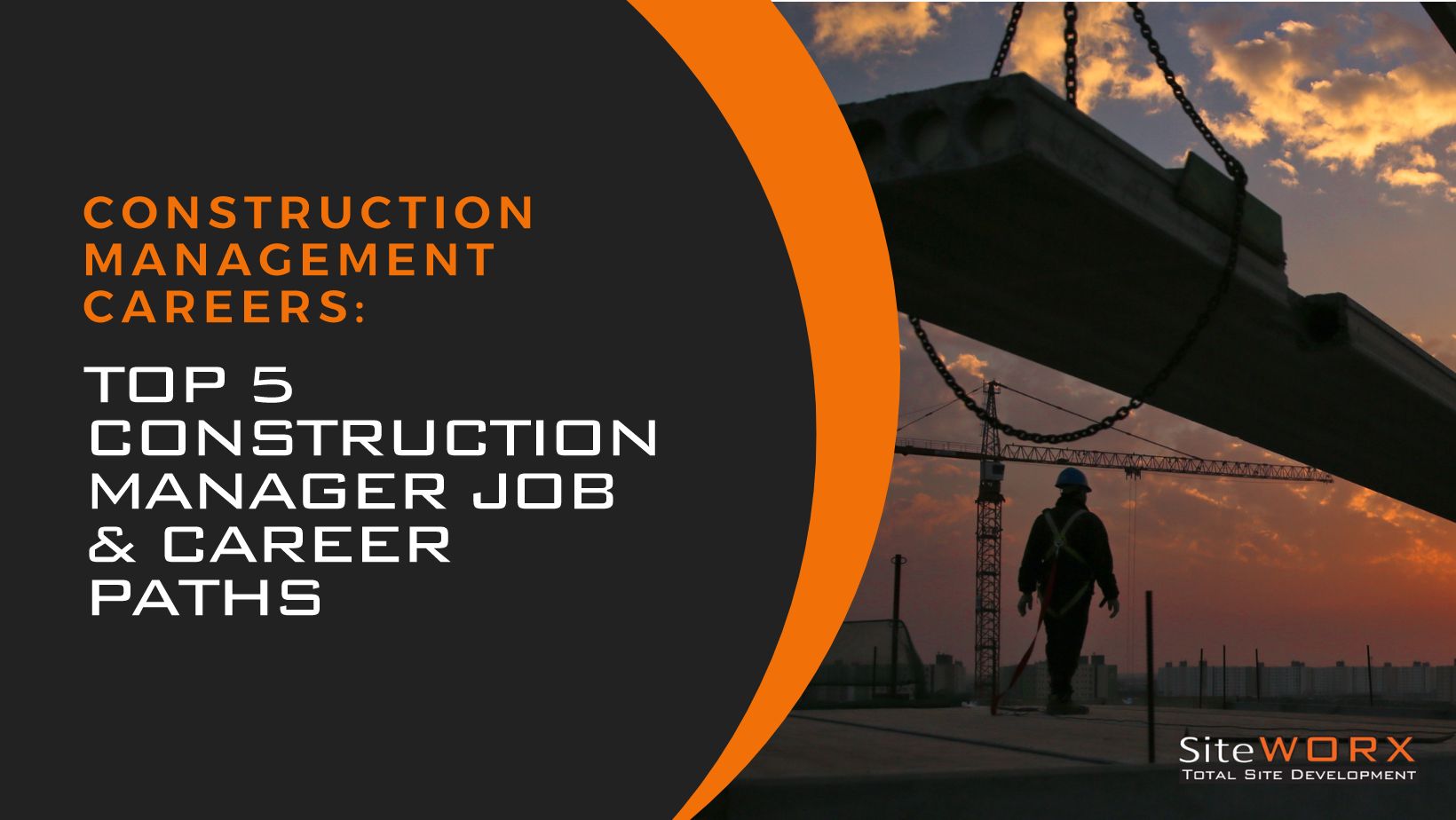 Construction is one of the most lucrative and accessible career paths out there.
Those who work in construction can start at the lowest level and work their way up, gain skills and knowledge through higher education, and advance as far as they choose to.
It is for this reason that so many people choose to begin a career in construction each year.
Many people who choose construction as their field seek management opportunities.
Learning about a few of the most popular career paths can help you determine which is the best for your goals and interests.
This post will go over five of the top construction management career paths to help you determine your future in the field of construction.
Five of the Top Construction Management Careers
Construction managers oversee construction projects to some degree.
Professional construction managers work in a variety of roles related to different stages of construction. This ranges from planning the initial designs to planning a budget and supervising the construction team.
These roles are often very rewarding as construction managers get to see their hard work pay off, and new structures rise on their city's skyline as a result.
Here are five of the top construction management career pathways.
Construction Superintendent
The construction superintendent is responsible for supervising the daily operations of a building project.
Typical responsibilities include writing cost estimates, creating work schedules, and overseeing building projects.
They will also often review safety protocols and building quality guidelines.
For this role, it is useful to have field experience, so this is a popular choice for those who have started in a lower position and worked their way up.
Construction Project Manager
A project manager is responsible for all stages of a building project from design to production. They will collaborate with clients to make a firm timeline and budget.
Additionally, they will hire team members, monitor progress, and prepare estimates for marketing and land costs.
This is another option perfect for those looking to start at the bottom and work up.
Check out SiteWORX's job opening for a construction project manager here!
Site Engineer
A site engineer will manage specified parts of a building's construction. This includes working with land surveyors, reviewing building plans, and ensuring building plans meet safety specifications.
They may also advise clients on site location and project design.
For this role, most states require a bachelor's degree in addition to certifications.
Sustainability Consultant
Sustainability consultants work as environmental experts who analyze energy and material consumption and make recommendations on improvements.
They will often work during the consultation process to help make the buildings environmentally friendly.
In addition, they advise clients on sustainability choices, the best materials, and the best construction trends.
Field Engineer
Field engineers work on-site to solve problems and analyze project efficiency.
A construction field engineer will often discuss a project's needs with the client and engineering team, help create new designs for large projects, and access a project's building process and systems.
Like the role of site engineer, a field engineer will need a degree and certifications.
Your Career in Construction Management Starts at SiteWORX
Construction is one of the best fields for young people who want to make a name for themselves.
There are ample career opportunities and workers can go far by working their way up and continuing their education.
If you are looking to start or continue your career in construction, then the best place to look is SiteWORX in Southwest Ohio.
We offer workers in the Cincinnati and Dayton area the chance to achieve their goals and begin a career.
If you are ready to begin or continue your career in construction, reach out to SiteWORX today!
Also, follow us on Facebook, LinkedIn, and Instagram for more free construction career tips!