The Biggest Positives of Working in Construction
The Biggest Positives of Working in Construction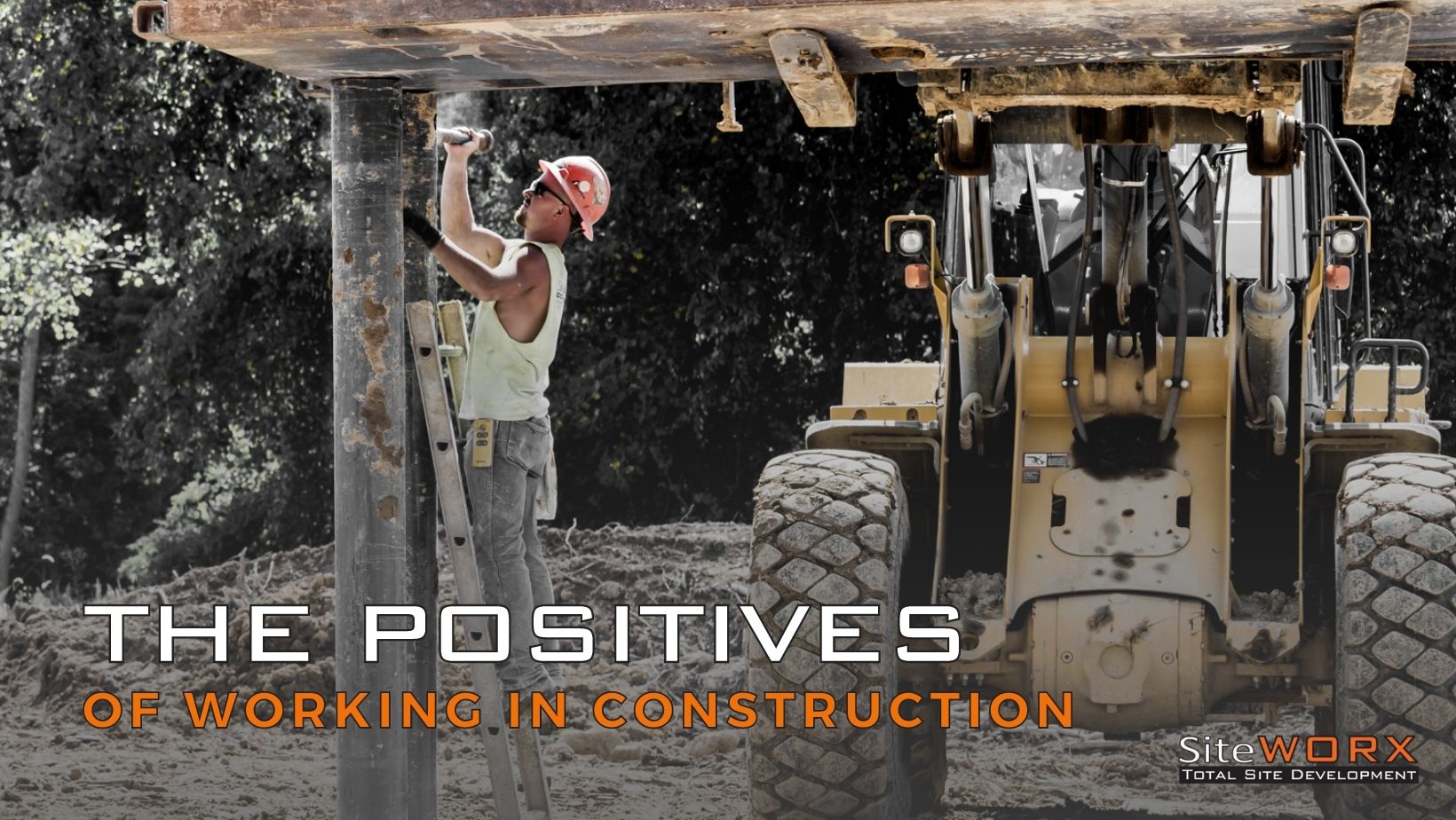 The construction industry is thriving.  
In the United States today, there are over 7 million employees and 733,000 employers in the construction field, according to the Associated General Contractors of America. In addition, $1.4 trillion is spent building new structures every year.   
Safe to say, a career in construction is a job you can count on.  
However, many people have misconceptions about working in construction. The fact is that a career in construction has many personal and professional benefits.  
In short, construction is an excellent fit for nearly every type of worker. Regardless of physical attributes, the construction industry has something for everyone. 
In this post, we will go over the six biggest positives of working in the construction industry. 
The Pros of Working Construction 
A career in construction is a popular choice, and for good reason. The construction lifestyle is an excellent fit for many different types of workers. Is construction a good fit for you?  
Below we have laid out the six biggest positives of a career in construction.  
Excellent Pay 
While it's not the only reason to choose a career path, a little extra cash never hurts anyone.  
When you work in the construction industry you can expect an excellent wage compared to worker skill level and expertise.  
No higher education is needed here, make a living wage while honing your labor skills.  
Rewarding Work 
What's better than a job well done at the end of the day? 
Many people prefer to work outside and dread the thought of being confined in an office all day.  
The urge to work outside is natural and construction helps provide a solution. Construction workers get the opportunity to work with their hands all day while learning to operate valuable equipment. 
Not only that but the structures that construction workers build last for decades. Nothing is more satisfying than work that stands the test of time.  
No Suit and Tie 
You can forget about a stiff, uncomfortable uniform. When you work in construction, you often get to choose your uniform.  
Safety gear is standard. Expect to wear safety goggles, a hard hat, and high-vis gear, but beyond that, it's up to you.  
A plain T-shirt and jeans are a popular choice as they maximize comfort and mobility.  
Great Hours 
One of the biggest misconceptions about the construction industry is that construction workers work long, irregular hours.  
In most cases, this is simply not true. Most construction workers work during the day and have evenings and weekends off.  
Some positions start early in the morning, meaning you will get off well before the average office worker.  
Additionally, expect to be fairly compensated for overtime. The more work you put in, the more cash you get out.  
Improved Physical Health 
When you work outside, you are naturally exposed to vitamin D which is excellent for your overall health. Add to that, physical labor improves your stamina and muscle mass.  
Expect to see improvements to your heart and cardiovascular system as well. You will see your muscles become more powerful after only a few weeks.  
When you work in construction, you can expect to spend less time at the gym and more time focusing on other hobbies.  
Job Security 
If you are an experienced construction worker, then you will never have to wait long to find new work.  
You can move to a different state or even a different country, and you will be able to find a job. There are boundless opportunities regardless of where you go.  
Those who like to travel can even stay with the same company and spend time working in different cities around the country.  
Is Construction the Right Path for You? 
No matter what type of worker you are, chances are the construction industry has something to offer. 
You can start your career today. An entry-level position requires no experience and provides excellent hours and wages. Not only that, but you will train on the job, so you can get paid to learn.  
But where do you start? 
Right here at SiteWORX! We have many openings for general labor and general employment.  
Apply today for full-time employment at excellent rates. Start your career right here at SiteWORX. Apply today.