How to Build a Career in Construction
How to Build a Career in Construction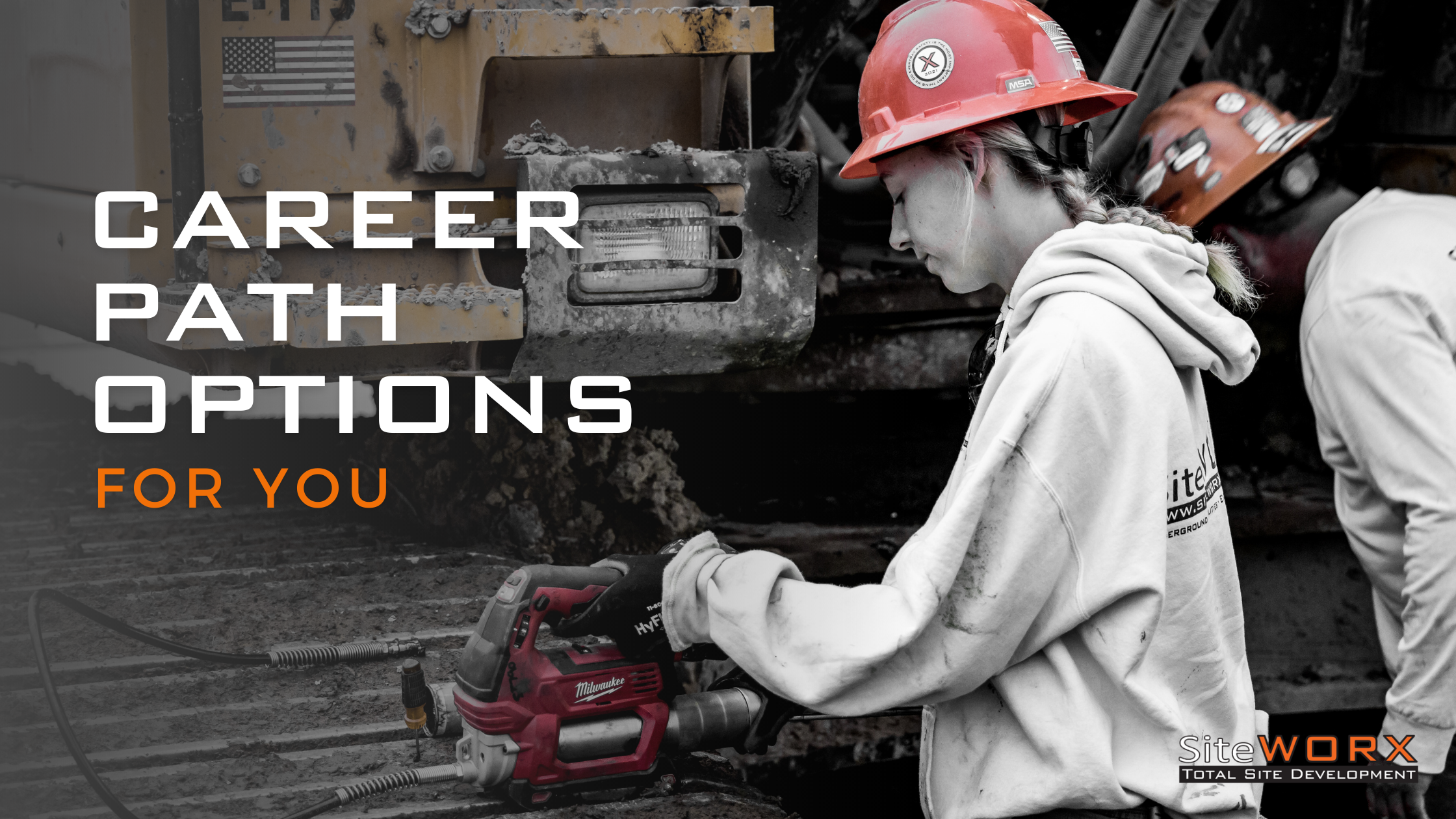 For many young workers looking to establish their careers and build their skills, the construction industry is an attractive option.  


Jobs in construction are plentiful, and the starting pay is desirable for many young candidates as it provides a stable financial foundation without the need for expensive education or extensive training.  


One of the most stable industries, construction currently employs over nine million workers in the U.S. According to a study by Sageworks, seven out of ten of the career fields with the highest sales growth are related to construction.  


These careers include jobs such as mechanical systems contractors, civil engineering construction, building finishing contractors, builders, and more.  


Everyone starts at the bottom in construction, learning the most rudimentary tasks. Because of this, construction management teams are well versed in all aspects of the field. This is a desirable feature for many young workers as it means their bosses were once in the same position as them and can guide them to succeed in their jobs.  


In this post, we will go over how fresh workers can establish their careers in construction as well as some career paths they can consider if they choose to stick to the construction industry long-term. 


How to Establish Yourself in Construction 


There has never been a better time to start a career in construction than right now.  


The increased use of technology in the construction industry has created an atmosphere of growth and innovation.  


Many young workers are stuck in the 9-5 office mindset, but the truth is that an office setting isn't for everyone. 
 
Salaries in construction are on the rise and the field is rife with the opportunity for advancement.  


The best way to begin in construction is to apply for a position in general labor. Any able-bodied person can thrive in this position without the need for a degree.  


General labor starts with the basics and gives ambitious workers a chance to learn about the construction industry from within. This hands-on approach teaches you the skills you need to advance in your professional and personal growth.
  
General laborers begin with basic safety instruction then quickly begin working, receiving competitive wages as compensation. Hard workers can advance quickly as they learn more unique skills.  


There are many opportunities for mentorship and comradery as the sense of accomplishment from working together as a team creates unity among workers on the construction site.  


In addition to this, the construction field is rapidly diversifying. More women and minorities are joining the construction industry than ever before.  


Future Career Paths in Construction 


After a worker lays their foundation in the construction industry through general labor, they will quickly realize that there are many opportunities for advancement. Some career paths require collegiate education, however many do not.  


Certain construction-related jobs can compensate workers around $80,000 per year on average. They usually require an apprenticeship of some sort and relatively short classroom training.  


Here are some of the most common paths workers in the construction industry choose. 
 
Elevator installers  


Boilermakers 


Plumbers 


Electricians 


Construction equipment operators 


Roofers 


If workers want to pursue more of a management role they can take the following career paths, although some of these positions require a college diploma: 


Facilities manager 


Site engineer 


Building surveyor 


Building service engineer 


Sustainability consultant 


The most important thing to remember is that in the construction industry, experience and knowledge always trump degrees and formal education. Many programs offer degrees in construction, but they do not necessarily guarantee a high-paying job if the worker does not have a solid base of expertise.  


Your Future is up to You 


Since salaries and opportunities in the construction industry are on the rise, many young workers are considering construction in their future plans.  


The construction industry has a reputation as a tough industry where hard work is the minimum threshold for success. While it is true that construction is only viable for those who want to work hard, the industry has never been more inclusive. Now is the perfect time for anyone with a strong work ethic and ambition to join the construction industry, regardless of whether they think they fit the mold of a construction worker.  


If you are looking to start your future today, then there's good news: SiteWORX is looking for you. We are currently hiring general laborers as well as several other skilled positions.  


You can review our current openings here.