Why Good Company Culture is Key to a Successful Construction Company
Why Good Company Culture is Key to a Successful Construction Company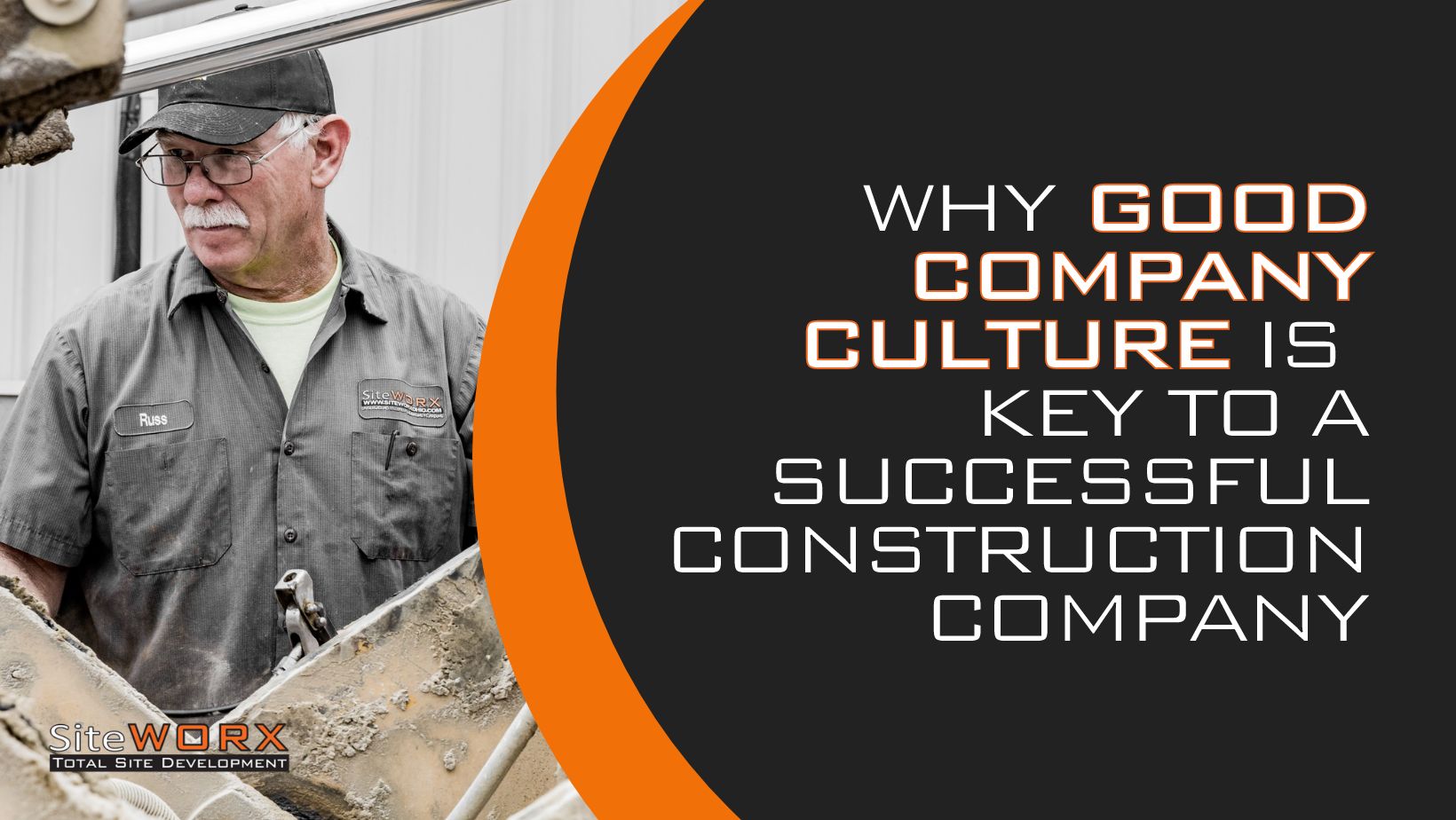 Construction companies are just like any other business, communication, and teamwork are the most important aspects of success.
This starts with a strong and nurturing company culture and a positive work environment.
Employee satisfaction and productivity are of the utmost importance, especially on a major construction project. Happy and productive workers tend to work more quickly and achieve better results.
Additionally, construction is often a physically demanding job so being able to communicate and trust your team during strenuous activities is a must.
What are the different careers around a construction site? Check out this guide!
But, what does a good company culture look like on-site, and why does it contribute to success for a construction company?
In this post, we will answer the questions above and take a deep dive into what a healthy company culture looks like on a construction site.
A Strong Construction Company Culture and the SiteWORX Difference
A strong company culture is defined as the set of beliefs, values, behaviors, customs, and attitudes that characterize an organization. Company cultures shape the way employees learn and grow in their roles.
Let's look at five reasons a strong company culture is essential for the success of a construction company.
Improved Employee Satisfaction and Retention
Good companies keep their employees and give them opportunities for advancement. Companies with strong cultures have happier employees who stay longer. This is not just good for employees, lower turnover rates mean that companies have to pay less for the costs of hiring new employees.
Improved Safety and Health
Employee health is paramount for a successful construction company. Good company culture will always promote a safety-first mentality and will encourage employees to collaborate to reduce potential hazards. Safe sites boost employee satisfaction and productivity too!
Better Adaptability
Your company and its employees must be resilient to changes. The best company cultures foster environments of learning and innovation. This is important because your company needs to react to changes and stay ahead of the competition. When your employees feel they can bring their ideas to the table, they will be more likely to find creative solutions to complex problems.
What construction certifications are out there? This guide explains everything you need to know.
Improved Teamwork
Teamwork makes the dream work! Construction requires continuous teamwork to accomplish big goals. Good company cultures require many people to work together. In construction, this means that your employees feel confident in their coworkers' skills and trust that their higher-ups will provide them with the knowledge and resources they need to complete their duties safely and efficiently.
Attract Top Talent
The best workers want to go to a company that will treat them right. When you have a strong company culture, word gets around and the best talent on the market will want to come and work for you. Better talent means your company improves and takes you one step beyond the competition.
A Better Construction Company Culture with SiteWORX
Creating a strong company culture is not easy. It takes a lot of hard work and attention to detail.
If you want to work for a construction company that prioritizes employee satisfaction, and employee engagement, and never compromises when it comes to employee loyalty, then SiteWORX is the company for you!
We pride ourselves as the top construction company in Cincinnati and Dayton, and it is easy to see why!
Want to start a career in construction? Here's how!
SiteWORX always takes the time to ensure that safety is number one on our list. From our Tool Box Talk, to our OSHA10, CPR, and crew-specific training, and our third-party job site inspections, it is no secret that safety and employee satisfaction as the cornerstones of SiteWORX's thriving company culture!
If you are interested in a career at SiteWORX check out our career opportunities here!
Also, don't miss out on the best free construction content! Follow SiteWORX on Facebook, Instagram, and LinkedIn for more!