Different Certifications for Construction Workers
Different Certifications for Construction Workers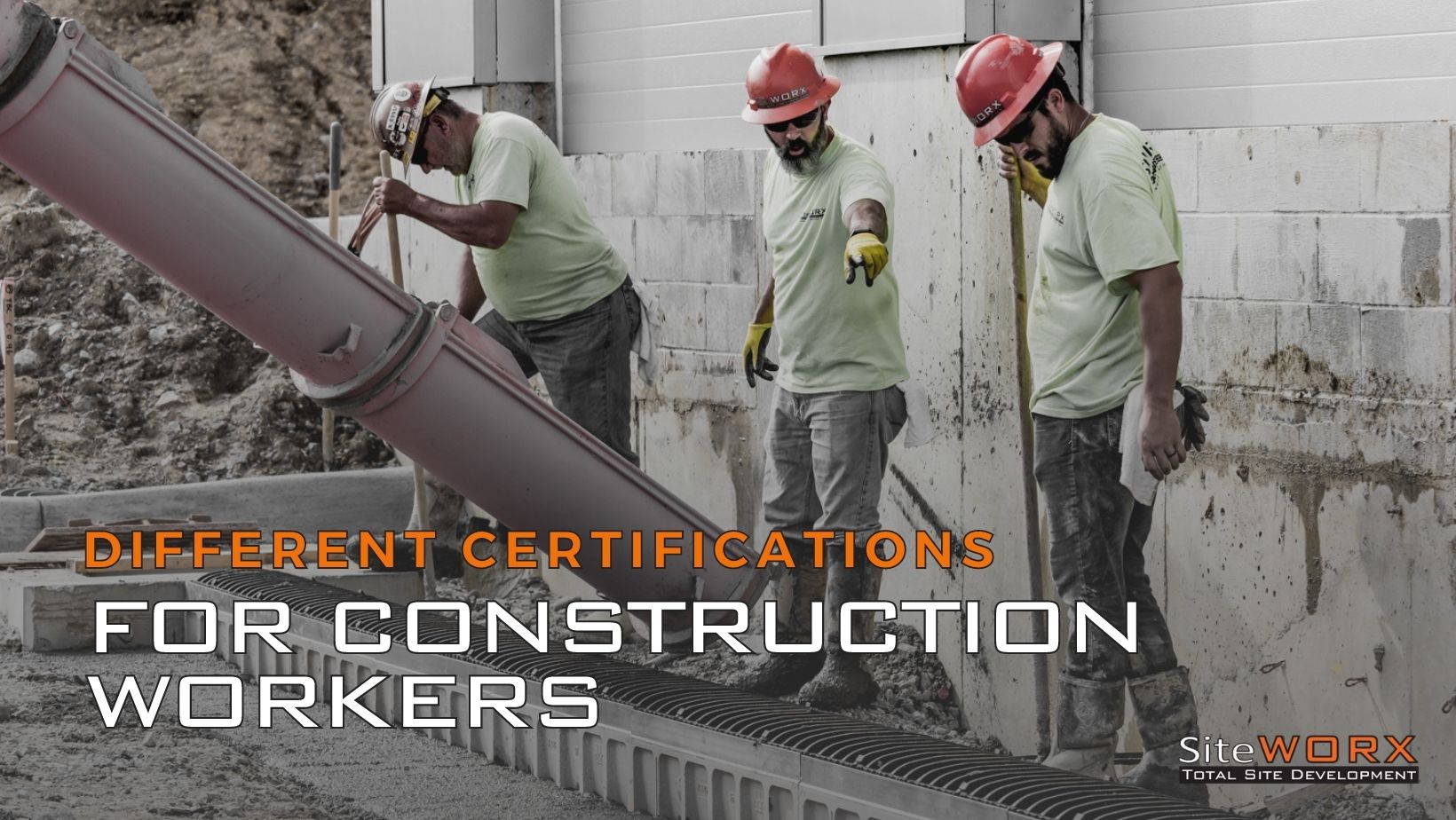 You can go far in the construction industry. Jobs in construction may involve building new structures and typically require a great deal of physical labor.  
Due to the required skill needed to operate certain machines and accomplish specific tasks, some construction professionals pursue certification in a specific area or skill set.  
Let's look at a few different certifications construction professionals can earn to further their careers.  
The Top Construction Certificates to Consider 
A career in construction can take you places, and you can earn a sizeable paycheck getting there.  
Here are some of the top certifications you can get in the construction industry. 
Certified Construction Managers (CCM). CCM certification identifies construction managers as experts in their field. To qualify, candidates need two to four years of leadership experience in skills listed by the Construction Management Association of America (CMAA), two client references, and eight years of prior experience in construction or design.  
Associate Constructor (AC). AC certification is a general certification for construction workers and managers. This certification can be earned by workers who have a variety of experiences in construction and have the skills to be considered experts in their field. Workers are eligible to earn this certification after they have four years of construction or construction management experience.  
Certified Professional Constructor (CPC). The CPC is a continuation of the AC certificate. Applicants need at least eight years of construction experience, with at least two years of experience as a manager. CPC certification requires a deep understanding of ethics and procedures in the field of construction.  
LEED Green Associate. The LEED Green Associate focuses on environmentally sustainable construction practices. This certification tells employers that the worker has strong knowledge of sustainable best practices and green construction standards. The LEED Green Association will be able to apply environmentally ethical practices to the workplace.  
Certified Safety Manager (CSM). The CSM certification is an excellent choice for those workers who want to proceed as safety managers. This certification comes from the National Association of Safety Professionals (NASP) and requires at least five years of experience in a job that involves health and safety. Typically, recipients will also have a bachelor's degree in occupational health and safety, but there are exceptions to this requirement. 
Project Management Professional (PMP). To get this certification, a worker must prove their ability to effectively manage projects with a strong combination of soft and technical skills. Among project managers, the PMP certification is a popular choice. 
Occupational Safety and Health Administration (OSHA) training. OSHA offers several different training programs for safety in the construction industry. These are not technically certifications, but they work much in the same way a certificate does. OSHA training shows employers that the worker has the required knowledge necessary to keep the workplace safe.  
Residential Concrete Foundation Technician. This certification is designed for construction workers who specialize in working with concrete in residential projects. This certification confirms the worker's knowledge of concepts such as building codes, concrete properties, placement, and troubleshooting during concrete projects.  
Better Construction Career Options with SiteWORX 
Working in construction can provide many different career options for young and experienced workers alike.  
One of the best paths to pursuing specification in construction is by earning a certification from one of the many governing agencies in the construction industry.  
The best place to start is in general labor with Cincinnati's leading total site development contractor, SiteWORX. General labor will teach you all the base skills you need to know to move up in the field of construction to management and beyond.  
If you are ready to start your career in construction, apply with SiteWORX today!