Technology and Machines on a Modern Construction Site
Technology and Machines on a Modern Construction Site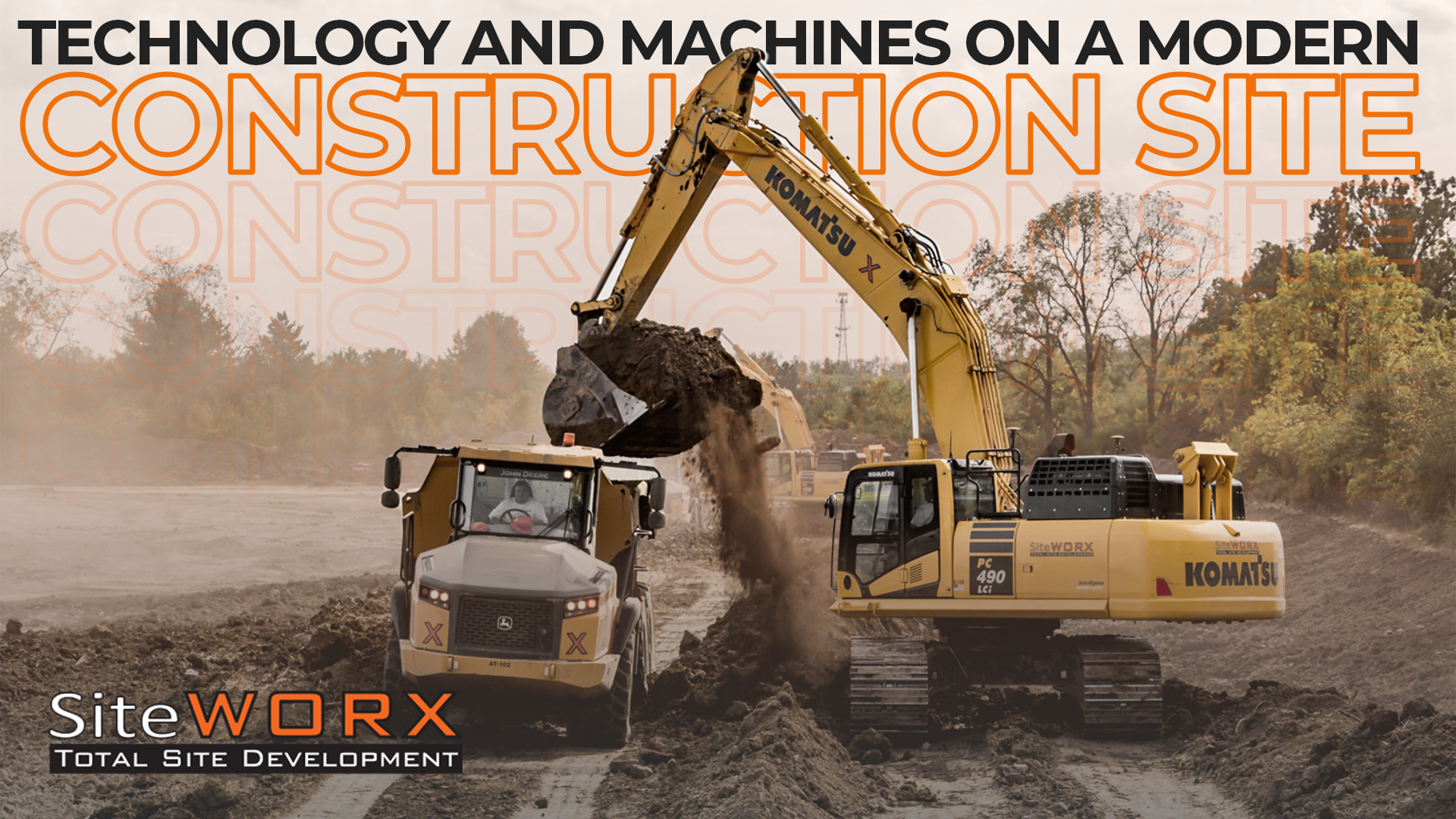 Construction sites are busy, complex, and challenging environments that require modern machines and equipment to complete projects on time and within budget. If you are interested in pursuing a career in the construction industry, it's essential to know the latest technologies and machines used in the field.  
SiteWORX is proud to use state-of-the-art technology to advance our capacity for high-level work while boosting on-site efficiency and worker skill. Our primary fleet consists of equipment from John Deere, Caterpillar, and Komatsu. All our machines are GPS-integrated, and we use drones to assist with mapping and machine files.  
In this blog post, we will introduce you to the latest advancements in the industry and provide insights into construction machinery and technologies you can expect to work with. Additionally, we will highlight the benefits of working for a company that invests in state-of-the-art equipment, such as SiteWORX. 
Advanced Machines and Equipment Used on Construction Sites 
At SiteWORX, we strongly believe in the power of technologically advanced construction equipment and that it will shape the future of construction. Because of this, we have a fleet of modern machines and equipment that help our employees complete projects with greater efficiency and safety.  
Let's take a closer look at how advanced technology affects the machines commonly used on construction sites.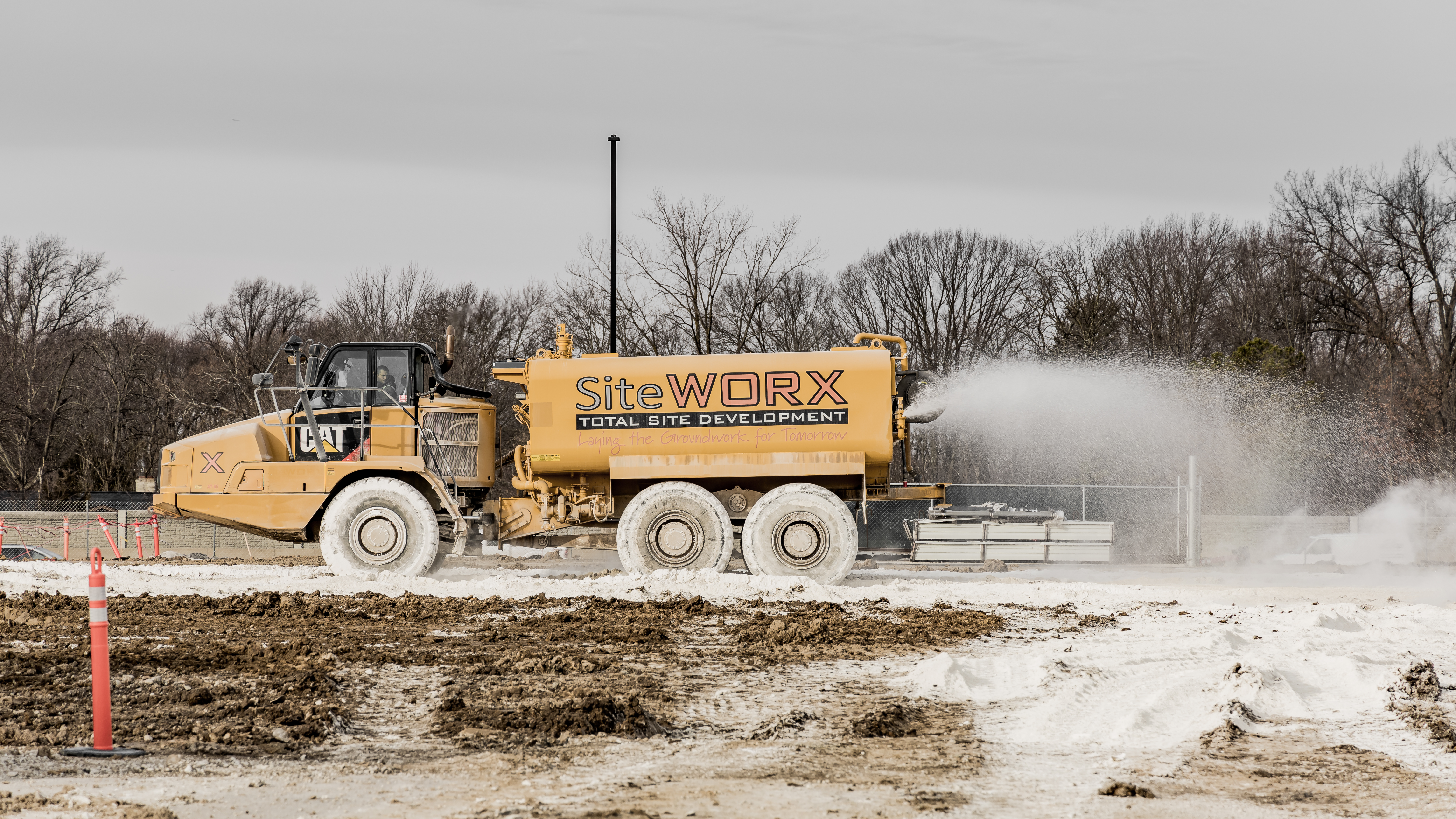 Advanced Machines and Equipment Used on Construction Sites 
Excavators, bulldozers, and cranes are the backbone of any construction project.  
Over the years, these machines have evolved with the introduction of new technologies, such as GPS tracking and automation. GPS tracking allows operators to precisely locate the machine on the job site, while automation reduces the need for manual intervention and increases productivity. 
Using modern construction equipment has numerous benefits, including increased efficiency, improved accuracy, and safety. For example, using GPS tracking allows operators to avoid underground utilities, reducing the risk of damage or accidents. Similarly, automation reduces the risk of human error and operator fatigue, improving safety on the job site.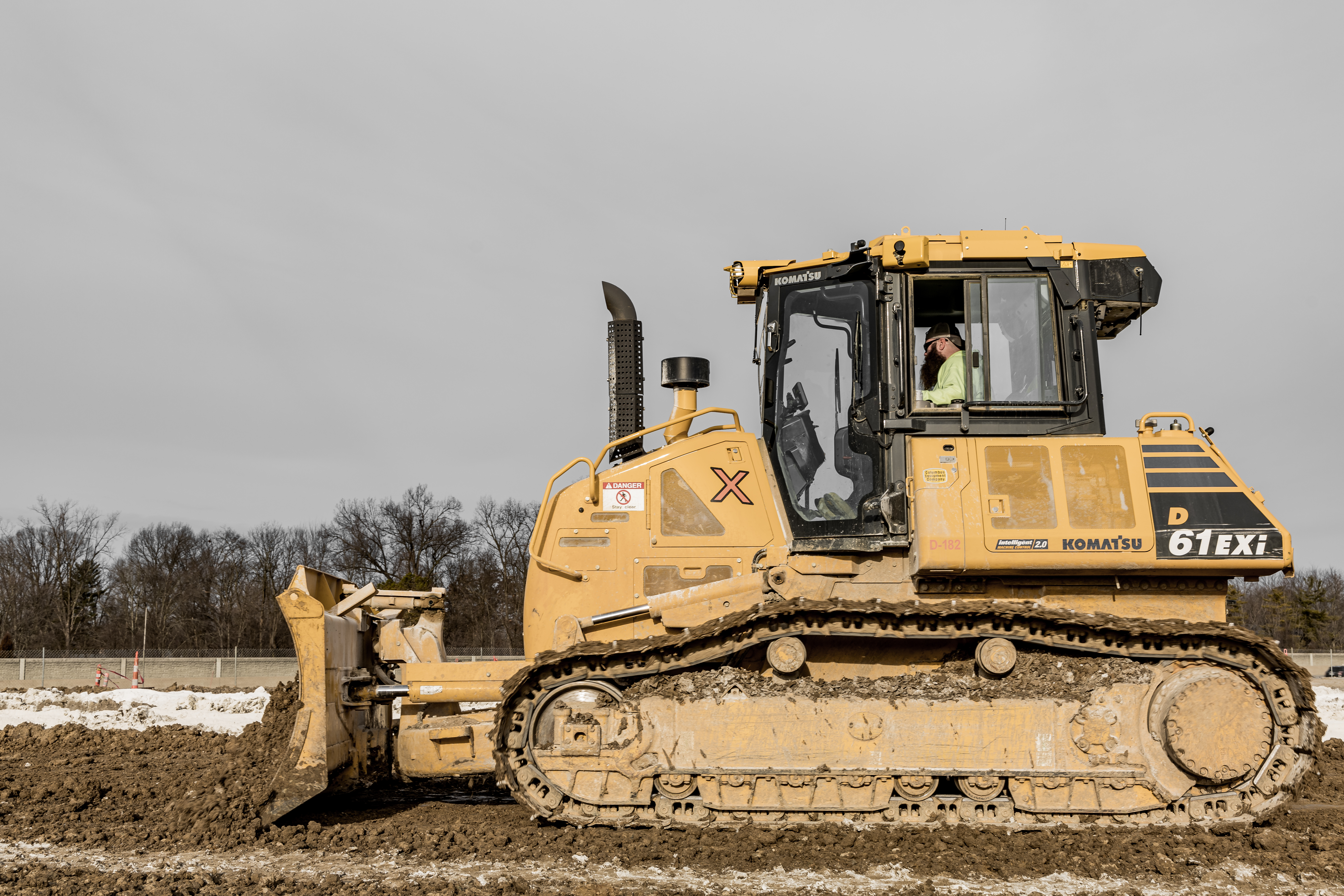 State-of-the-Art Equipment at SiteWORX 
At SiteWORX, we have a fleet of modern construction equipment that helps our employees to complete projects faster, safer, and with greater accuracy.  
We proudly use Caterpillar, Komatsu, and John Deere machines for our heavy equipment needs. Additionally, we are one of the first companies in the country to adopt stringless curb machines and integrate Komatsu machines with GPS. We also use drones to assist with mapping and machine files, making it easier for operators to visualize the job site and make informed decisions. 
At SiteWORX, we value modern equipment and technology, which means we work with the latest advancements in the industry. This investment in construction machinery also means we are able to complete projects faster, with greater accuracy, and in a safer working environment. 
Your Future in Construction Starts at SiteWORX 
For those searching for a career in construction, SiteWORX is an ideal option as we are a technology forward company that has the drive to invest in the latest on-site advancements.  
We believe there is nothing more important than our workers' safety. That is why we dedicate our resources to giving them the best possible opportunity for success.  
SiteWORX knows that workers do best when they know their company has their best interests as a priority.  
If you are looking to start or continue your career in construction, then SiteWORX is the best option for you. Our investment in modern equipment and technology sets us apart from the rest of the construction industry. 
Discover the SiteWORX difference when you browse our career opportunities here! 
Happy with your SiteWORX experience? Leave us a five-star review here! 
Don't miss the best free construction content! Follow SiteWORX on Facebook, Instagram, and LinkedIn today!