Safety Gear Found on a Construction Site
Safety Gear Found on a Construction Site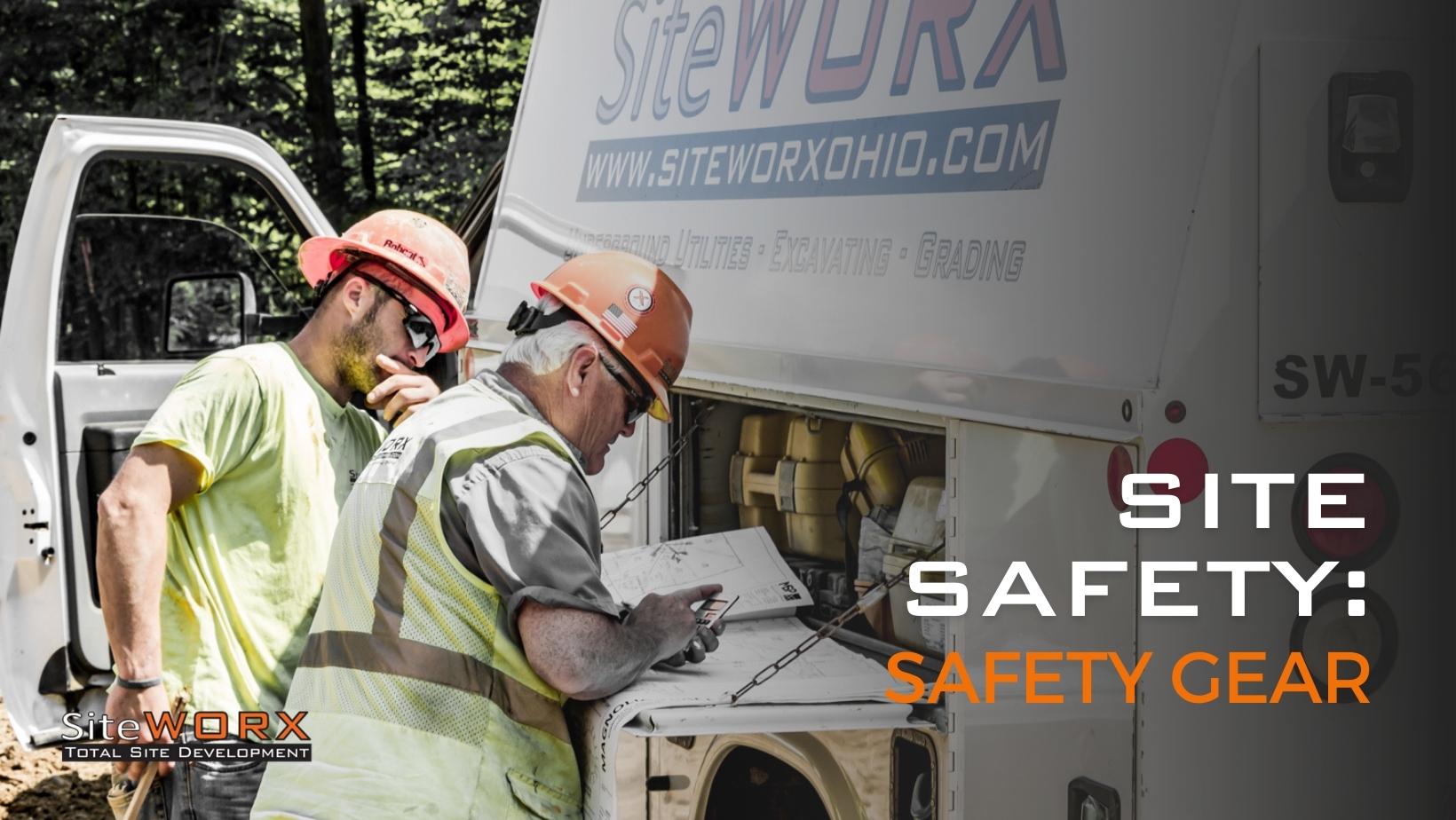 If you are going to work on a construction site, then you need to understand site safety.  


While it is true that there is some danger present on a construction site, with proper safety gear and procedures, your chance of injury is greatly reduced.  


That said, an untrained employee is a liability. Because of this, SiteWORX never lets any worker near a site without proper training on safety protocol and safety equipment.  


In this post, we will briefly go over some safety gear you will encounter on a construction site, so you can understand what SiteWORX safety training will cover.  


Before you read any further, please note that this article is NOT a substitute for safety training. The purpose of this post is to help you get familiarized with some basic safety concepts before training begins.  


Safety Gear You will see on Site
If you have never worked on a construction site before, then you may not have consciously thought about all the different pieces of safety gear a construction worker wears.  


Here are a few basic pieces of gear and their purposes: 


Hard hat.  
Hard hats protect your head from heavy blows and falling objects. Always wear one on-site, unless otherwise directed.  


Safety glasses. 
A hard hat protects your brain, safety glasses protect your eyes. Flying debris and dirt is common on-site, wear safety glasses to make sure you can see clearly.  


High visibility vests and shirts.  
Commonly a bright green and fitted with reflective patches, high visibility vests, and shirts make sure you are easily seen. Vests are common for vehicular traffic and shirts are common for areas without vehicles.  


Protective gloves.  
Your hands are the best tool you have. Protective gloves keep them safe from temperature and light physical damage.  


Hearing protection.  
Construction sites are noisy. Frequent exposure to loud noises can damage your hearing. Wear hearing protection to reduce the risk of tinnitus and other ear abnormalities.  


Full face shields. 
Face shields protect you from flying debris and come in several different forms depending on their purpose.  


Respiratory protection.  
You do not want to breathe in harmful dust, chemicals, or gasses. Respiratory protection keeps your lungs breathing clean air in even the most polluted environments.  


SiteWORX believes that safety is the most important part of our jobs. That is why we practice safety protocols every day. 


Here are some of the initiatives SiteWORX employs to make our sites safe: 


3rd Party Jobsite Safety Inspections 


Every site needs an extra set of eyes. 


A short talk about safety practices before the workday, just to keep you fresh.  


No new hire steps foot on site without proper safety training.  


We stay sharp on the newest ideas in workplace safety. Every worker is trained every year.  


10 hours of safety training designed for beginners. 100% online learning provided by OSHA. While OSHA does not require this training, SiteWORX wants to give you every tool to do the job the right way.  


Go beyond site safety. Learn what to do in case of a medical emergency. It could save a life.  


We make sure every worker knows what they are doing before they operate any specialized gear or machinery.  


Regardless of what you are constructing, worker safety always must come first.  
 
There will always be room for mistakes and blunders on a construction site, the important thing is that workers follow proper protocols and use the safety gear they are issued.  


Another good strategy is to follow the leaders in field safety. SiteWORX is just such a leader. We always prioritize worker safety and well-being to ensure that every worker can count on a safe and productive work environment. Reach out to SiteWORX today to see the difference putting the worker first can make.