How to Become a Heavy Equipment Operator
How to Become a Heavy Equipment Operator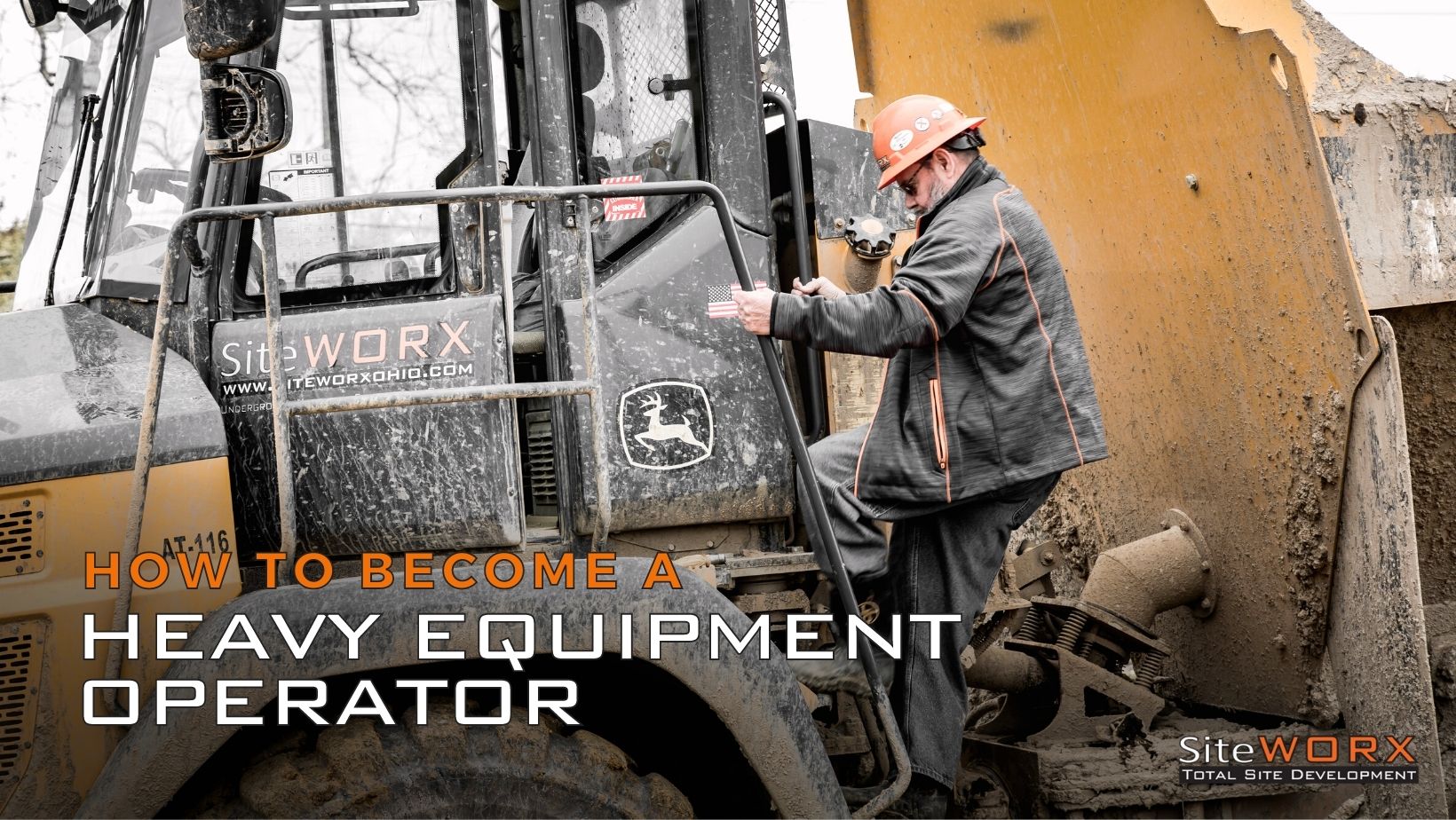 For those who want to work in the construction industry, there are many different career paths to consider.  
Heavy Equipment Operators are one of the most lucrative and in-demand career paths. 
For those who work as heavy equipment operators, wages are high, and the operator gets to contribute to meaningful work. The exact day-to-day work is different for each operator, but heavy equipment operators typically build roads, and bridges, erect buildings, and transport infrastructure.  
The fruits of heavy equipment operators' labor are seen and used by millions of people every day. Heavy equipment operators' work involves skilled labor, so some certifications are required.  Safety precautions are also imperative, so heavy equipment operators must be vigilant and practiced following safety procedures. 
This article will go over what a heavy equipment operator does and how you can become one.  
Everything You Need to Know About Being a Heavy Equipment Operator 
Equipment a heavy equipment operator uses. 
Heavy equipment operators use a variety of heavy equipment to complete their work. Some examples of heavy equipment are backhoes, bulldozers, excavators, forklifts, cranes, and front-end loaders. These machines are used in construction and extraction industries such as mining and excavation. 
These specialized machines move large amounts of earth or other materials with their powerful motors or hydraulic components. They can also be used to pick up these materials and place them in designated locations.  
Some heavy-duty models can even dig holes for foundations using the bucket on the end of its arm or scoop up loose materials from one area and dump them into another location. 
Apprenticing with a heavy equipment operator. 
To become a heavy equipment operator, you can sign up to be an apprentice. Apprenticeship programs are typically sponsored by institutions such as schools and colleges, unions, and private companies.  
The apprenticeship is a combination of on-the-job training (OJT) and classroom instruction that lasts for two or three years, or longer depending on your chosen field. An apprenticeship usually consists of at least 2000 hours of OJT where you'll be trained by experienced operators in specific skills like operating machinery or completing certain tasks like constructing roads or buildings. 
The school will also provide you with some classroom instruction so that you have a basic understanding of how things work in your industry before starting your first day on the job site.  
Licenses and Certifications 
Many employers will require that you have specific licenses and certifications to operate machinery. This keeps the workplace safe and functioning.  
Certification will often include a written and practical examination.  
Indeed.com states the following requirements for written tests: 
Mechanical aptitude and comprehension 


Math and calculation 
 
Problem-solving scenarios 


Inspection and measurement skills 
A practical exam will also be administered where an instructor will ask the applicant to perform a set of tasks in a few distinct circuits. Exams are meant to test skill, knowledge, and eye-to-hand coordination. 
Preferred Qualifications to become a heavy equipment operator. 


A high school diploma or GED is preferred and not required 


A clean driving record (no DUIs or other major infractions) is preferred and not required 


A CDL license to drive the equipment is preferred and not required 


No prior experience or certification is required. We offer on-the-job training without classroom instruction. 
A Career in Construction 
For many young people, construction offers a fulfilling and lucrative career path. For those that want to work outside and contribute meaningful work to society, construction can be the perfect option.  
Heavy equipment operators are one of the most in-demand career options and many young workers choose to pursue this option.  
SiteWORX is hiring! We currently have openings for heavy equipment operators, general labor, and more.  
If you are looking to start, or continue a career in construction, then there is no better place than SiteWORX.